Matheran has two unique distinctions. One is that it is the smallest hill station in India. Spread over an area of 7 square kilometres, you can walk around Matheran in two to three hours flat. Speaking of walking, you will be surprised that this is the only way you have to traverse around Matheran. You can take a horse ride, but you will not find any motorized vehicle in Matheran, not even scooters and motorcycles. It is an eco-sensitive region declared by the Ministry of Environment, Forest, and Climate Change, Government of India. The only motorized vehicle you will find in Matheran is the ambulance operated by the local municipality.
You have many viewing points in this minuscule hill station, the most prominent among them being Panorama Point. This point offers a 360-degree view of the Western Ghats. This is the only point in Matheran where you can view sunrise as well as sunset in its full glory. Matheran is at its glorious best during the monsoon season. You have abundant greenery all around. The only disadvantage is that the Matheran Light Railway operating the toy train from Neral to Matheran is shut down due to fear of landslides. You can trek your way up the hills. It is a fantastic experience negotiating the slippery rocks with water flowing all around you.
When in Matheran, you should be staying at the resorts near Matheran. You have plenty of them, but the crowd especially during weekends can make it tough for you to get rooms. Let us look at some of the resorts where you can have a good time.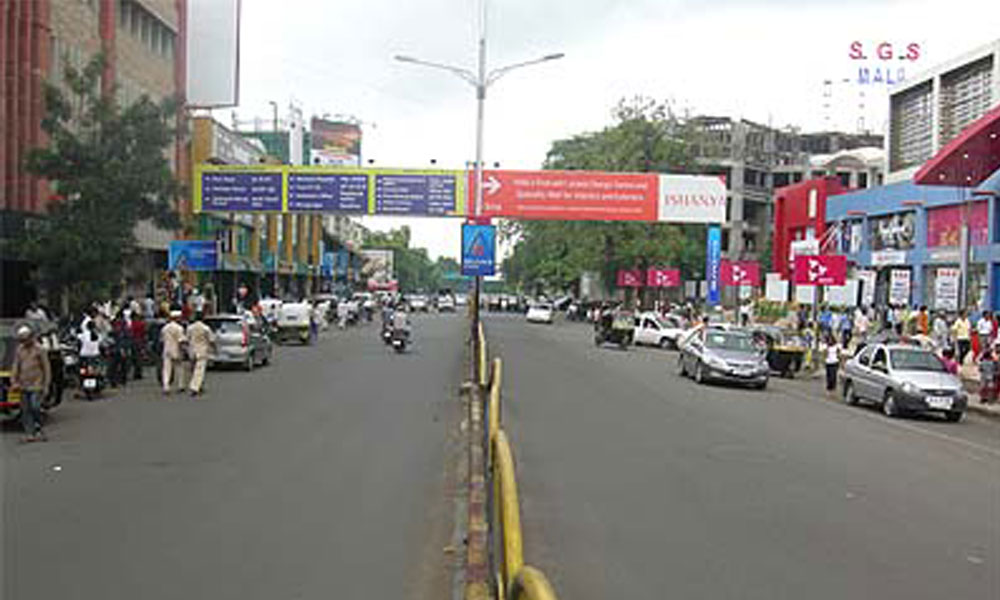 ·         The Byke Heritage – M.G. Road, Matheran
Do not be surprised if you find a lot of resorts having their address as M.G. Road. This is the only road in Matheran. This is large resort considering the fact that it has 65 rooms in it. This is one of the few resorts that provide swimming pool facilities to its patrons.
Almost all the major resorts in Matheran have facilities for indoor games like badminton, carrom, and chess. This resort has special facilities where guests can indulge in the passion game of India, cricket.
Reaching this hotel is very easy because it is located on the main road. Situated just around 3 km from the Dasturi Naka Bus Stand, you can travel on horse-driven vehicles up to the hotel.
·         Adamo the Resort
This is one of the best resorts near Matheran. Located very close to Panorama Point and Echo Point, this resort is one of the most sought-after places in Matheran. This 42-room hotel has exquisite luxury facilities like swimming pool, Jacuzzi, massage parlour, and a special children park area. Guests who love skating will enjoy the skating rings at this hotel.
Charlotte Lake is just around a kilometre from this hotel. Every room in this hotel has all the latest amenities like attached bathrooms, cable television, and direct-dial telephones. Reaching any resort in Matheran should not be tough because it is the smallest hill station in India. You can get from one end to the other inside an hour by walk.
·         Hotel Kumar Plaza – M.G. Road, Matheran
Finding this resort should not be a tough one if you look at the address. One of the cleanest resorts in Matheran, this resort has a swimming pool as well. Located close to all the major points in Matheran, you get some of the best food in Matheran at this hotel.
There are additional facilities like doctor-on-call, massage parlour, gym, and pool table. You have Karaoke and evening entertainment facilities like DJs. This resort has conference rooms thereby making it a favourite location for corporate offices to have their meetings cum entertainment trips.
·         Best Western Discover Resort – Dhamothe Neral
Though not exactly located inside the municipal limits of Matheran, the Best Western Discover Resort is a hugely popular one as it has great connectivity by roads and railways to cities like Mumbai and Pune.
This resort has beautiful and well-manicured lawns where one can have a cup of tea in the mornings and evenings while admiring the beauty of the green hills and the gurgling streams nearby. You have some of the best rooms in this resort. Room service and effective housekeeping are the highlights of this hotel.
·         Hotel Ashok – Chinoy Road, Matheran
Located at a distance of around 2 km from Dasturi Naka Bus Stand, Hotel Ashok has 32 spacious rooms having all the modern amenities. Guests can enjoy the benefits of having a separate sitting area and attached bathroom with continuous supply of hot/cold water.
This hotel has an outdoor swimming pool and banquet hall that one can use for celebrating small parties. This hotel can also lay claim as one of the best resorts near Matheran.
Final words:
As the name suggests, Matheran has the reputation of having a "forest on the forehead". One of the best places to visit in the Western Ghats, you have a large number of Mumbai residents at this minuscule hill station, especially on the weekends.